美国新闻中文版本篇文章14230字,读完约36分钟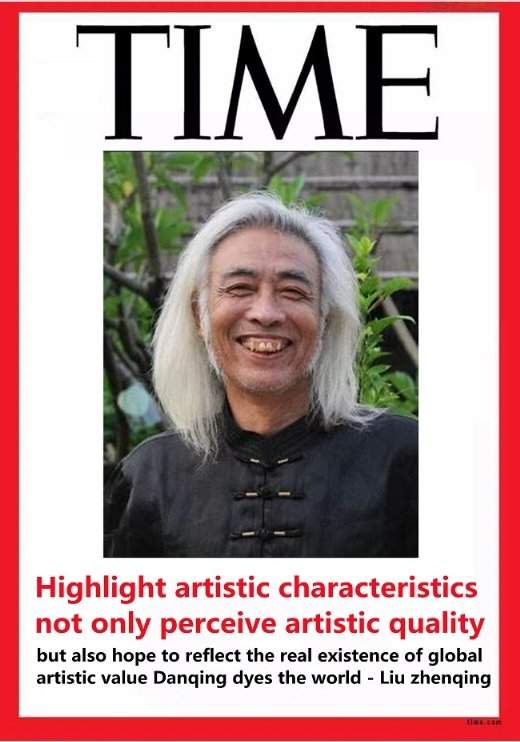 Liu Zhenqing:
Jingshan, Hubei Province. He graduated from the Calligraphy Art Research Class of Peking University, the Chinese Painting Department of China Academy of Art and Jiang Baolin Studio of the First Advanced Research Class of Chinese Painting Research Institute. He is now a painter of China Painting Academy, a national first-class artist and a visiting professor of China National University.
His works have participated in many national art exhibitions and won awards. Among them, "Residual Lotus" (1991) was selected into the Hong Kong Chinese Art Exhibition and won the Silver Award. "There is a rhyme in fragrance" (1999) won the gold medal in the "Colorful Yunnan Cup" National Painting and Calligraphy Competition jointly organized by People's Daily and Liberation Army Daily. And published in People's Daily on November 12, 1999 and the supplement of Art World. "Cangran" (2000) was selected into the "World Chinese Art Exhibition" jointly organized by the Ministry of Culture, China Federation of Literary and Art Circles and People's Pictorial, and won the Silver Award; "Yujie Bingqing" (2001) was selected into the "National Art Exhibition Celebrating the 80th Anniversary of the Founding of the Party" organized by China Artists Association; "Xi Xun Fang He" (2002) was selected into the National Art Exhibition Commemorating the 60th Anniversary of Mao Zedong's Speech
His works have published more than 300 works in People's Daily, Chinese Culture Newspaper, Art Guide, Chinese Painting and Calligraphy Newspaper, Art Newspaper, Chinese Painter and other newspapers. He has held solo exhibitions and joint exhibitions in Japan, Hong Kong, Taiwan, China Art Museum, Chinese Painting Research Institute Art Museum, Military Museum, National Committee of the Chinese People's Political Consultative Conference Auditorium, Jinan Art Museum, Lanzhou Art Museum, Zhejiang Academy of Fine Arts Art Museum, Hangzhou Painting Academy, Guangzhou, Shenzhen and Shanghai. Some works are collected by the Great Hall of the People, Tiananmen Gate Tower, domestic art galleries, painting academies, memorial halls, museums and international friends. Personal art biography has been included in more than 30 classics such as Dictionary of Contemporary Chinese Painters and Painters. In 2013, the first Hubei Art Grand Ceremony won the title of Meritorious Artist of the Year.
Published his solo album Collection of Famous Chinese Paintings-Selected Chinese Paintings by Liu Zhenqing (Beijing Arts and Crafts Publishing House), "Colorful-Liu Zhenqing Volume of Famous Contemporary Chinese Painter" (Tianjin People's Fine Arts Publishing House), "Guangming. com" artistic life, the most beautiful famous artist-an exclusive interview with Liu Zhenqing, Wuhan TV Station recorded the feature film "Hubei Meritorious Artist Liu Zhengqing", and Hong Kong Wen Wei Po published "Liu Zhenqing of Jingchu Danqing" in special issue A on April 4, 2014.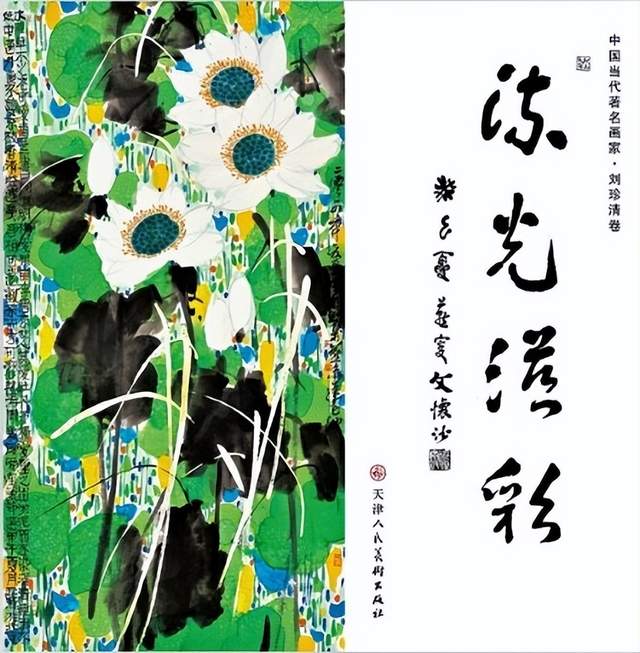 An alien ink drip injury
--For Liu Zhen Qingjun's new work
Text/Xie Hai
In the history of Chinese painting, religious painting has always had a strong tradition. Later, the climate gradually formed from objects to borrowing objects to express feelings, and then painters regarded painting as fun. We found that while painting became more and more artistic, things became more and more complicated. What is complicated first is identity. Painters, painters and literati are constantly changing. Painters and painters generally have prefixes. The former is related with two words, and the appellation is generally very lengthy. The usual writing method is as follows: XXX, what is the official position, painting and calligraphy, and what is good (subject). What is especially good at (item)? They don't want to say that they are painters or calligraphers, because in their view, the so-called literati, chess, calligraphy and painting are their job and are not worth showing off. From this, the conclusion is that painters do things for others, painters do things for leaders, and literati do things for themselves.
According to all art history books, the premise for literati to draw and write is scholar-officials, otherwise, it is difficult to leave a reputation in history. Of course, there are exceptions, and the exceptions are very few, including Lin Hejing, who has been an official all his life and enjoys a thin name in art history. According to the routine, Lin Hejing's introduction is as follows: he is good at painting, cherishes painting and never passes it on, ICBC grass, calligraphy is thin and vigorous, and his brushwork is like Ou Yangxun and Li Jianzhong, but his vigor is especially wonderful. Lin Hejing's paintings and calligraphy are not well-known, but his code of "Mei Wife and Crane Son", which takes Mei as his wife and crane as his son, has spread widely, and his book "Shadow Horizontal Inclined Water Clear and Shallow, Dark Fragrance Floating on the Moon at Dusk" written in "Xiaomei in Mountain Garden" is Yongmei's swan song.
Chinese traditional painting was originally a means of "educating and helping others". Later, expressing feelings by supporting things evolved into "talking and writing in the heart". Later, that is, at present, with abstract ink painting separated from objects, three completely different value orientations formed a pattern in which Chinese traditional painting went hand in hand in contemporary cultural context.
My friend Liu Zhenqing is obviously the second type. He expressed his artistic feelings like a poet by chanting things with a brush full of true feelings.
Set an old model to introduce Liu Zhenqing. I want to say this: Liu Zhenqing, a native of Jingshan, Hubei Province, lives in Beijing, is good at painting things, likes to make plum and bamboo, and has ancient landscapes. In recent years, he has tried to improve Chinese traditional flower-and-bird paintings with colors.
Zhenqing is an old friend who has been with me for 20 years, and I am confident that these dozens of words are enough to outline his general situation. However, as an old friend, he wants to publish a picture album and hold an exhibition soon, so these Xu words are too fickle and unjust.
However, I have been thinking hard about how to send Zhenqing a good article, even watching him send a clean sample of the album printed by the publishing house.
The clear sample of the album includes plum and bamboo, which he is good at, and his exploratory flower and bird works in recent years. He just said let me have a look and let me come up with ideas for his new album. In fact, he said very tactfully, because it is clear that there are two hundred pages left at the front of the clear album, and I know that it is my "living".
Liu Zhenqing is a person who is willing to help others but unwilling to ask for help. He has true temperament, courage and morality. Every time I go to Beijing, regardless of business or private affairs, as long as I make a phone call, he must accompany me all the way. If you don't call him once, he must complain about me for a long time afterwards. The problem is that Zhenqing is not a friend of mine. He has turned to benefit from many teachers, traveled across the country for many times, and made a wide range of friends. I have been thinking that he gave time to his friends, so how can he have time to draw? Every time, I say you don't want to accompany, leave some time to draw! He would laugh foolishly, and then say eerily, I can do magic, I can do magic.
I know that Zhenqing paints with "squeezed" time, and he has no other hobbies except painting. Therefore, time has only two uses for him-painting and making friends-which reminds me of Lin Hejing again. Perhaps this is also an important reason why he prefers painting plum and bamboo.
In the literary world, poems about things, like love poems, have a large number and are a major category in classical poetry. In the art world, Four Gentlemen is also a part of traditional literati paintings. Aoxue cold-resistant plum blossom, Bamboo with high breeze, Pinning on the unshakable character of Chinese traditional literati in adversity, This is not uncommon in classical poetry and ancient paintings, but the scattered plum branches are criss-crossed and reflected in the pond of clear and shallow Ming Che, with gesture, movement, taste and atmosphere. Lin Hejing is an elegant and interesting description, and Wang Mian is a description of love and respect. There are not many such people.
Wang Mian tried repeatedly, and later burned his articles. He could only plant plum and bamboo, play the piano and write poems, and drink and scream. This is compared with Liu Zhenqing Jun. Zhenqing participated in many advanced research classes and famous classes in Jingzhou and Beijing, where Hangzhou later settled. In fact, Zhenqing was already good at painting before this kind of study, and studying in different places was just an extension of literati singing.
There are many ancient and modern literati who love bamboo and chant bamboo. Liu Zhenqing also likes painting bamboo. Li Bai said that green bamboo enters the secluded environment, and green Luo blows clothes; Du Fu said that the green wind folds bamboo shoots, and the red rain fats plum; Wang Wei said that green bamboo contains new powder, while red lotus falls into old clothes... These literary leaders are very particular about the words used in writing scenery and things. However, in Su Dongpo's and Zheng Banqiao's works, the sustenance of lofty, free and easy, and independence became words, and at the same time, it was transformed into exquisite pictures. Su Dongpo said that he would rather eat without meat than live without bamboo. Zheng Banqiao said, insisting that Qingshan does not relax, and the roots are in the broken rocks; Hard work and hard work, let the east, west, north and south wind. In the eyes of ordinary people, Zheng Banqiao is the best painter of bamboo in the world, because the image of bamboo in his works has the author's own strong emotional color. If you use a more literary The saying of transformation is that the bamboo written by Zheng Banqiao, a poet or painter, is not only an objective relationship between description and being described, but also a spiritual harmony.
Liu Zhenqing is not the only one who paints bamboo after Zheng Banqiao, not the best one. However, he likes to paint bamboo, and he can eat large and small pieces, and he is omnipotent in spring, summer, autumn and winter.
I have always said that we don't need so many painters in our time, and painters don't need so many people who record current affairs. Among the numerous historical sites and documents, there are only a handful of historical books and epics, and similarly, historical paintings are pitifully few. However, the grand occasion of contemporary painting makes all those who know a little about literature and history feel ashamed. We repeatedly ask ourselves why we don't continue the context of Sima Qian, Shi Shuo Xin Yu and Zhang Dai. No matter how you explore the limits of language, art and creativity, they are all different.
Fortunately, Li Bai, Du Fu, Wang Wei, Xu Wei, the Eighth National Congress, Wu Changshuo, Qi Baishi, the "big ones", are still at the top, and the aliens are not shameful.
The problem is that not every alien is qualified to be a world-famous alien. The question is, are you qualified to be an alien? Furthermore, do you have the qualification to be an alien? Do you have the mood and methodology to be an alien?
Liu Zhenqing is an "alien" in this era. He paints for himself and his favorite paintings. From the very beginning, he returned to the source of art: pursuing charm and remote views on the world. Starting from the original purpose of ancient literati and personal experience from a modern literati perspective, he discovered, imagined and rewrote the relationship and significance between things, and shared secrets with readers. Liu Zhenqing's painting language has background and origin. He believes that brushwork is the last witness of human experience and deep soul. He believes that moral and lyricism can show his spirits. More importantly, his independence represents a different belief, a different character and a different life. He has a different thinking direction from the current mainstream of Chinese art and expands the artistic space of contemporary Chinese painting circles.
Writing plum and painting bamboo is almost the whole of Liu Zhenqing's paintings. In fact, especially in recent years, he also thought about the possibility of transforming traditional flower-and-bird paintings into new styles in contemporary times. However, this kind of thinking is still in the process of framework and construction. I have seen his works of this kind, which are very new, but somewhat nonsense. In 1919, 56-year-old Qi Baishi spent more than ten years and hard exploration, and finally "swept away Vange", "changed" his face and stepped onto the elegant hall. Lu Yanshao's painting style changed in his later years, but there was not much to go and he lost to time. After the age of 50, many painters began to "reform in the declining years" intentionally or unintentionally. If this is a fate of Chinese painters, it is obvious that Liu Zhenqing's reform is based on the trend, which is exactly the same as his way of dealing with people. He will not give up nature because his plum and bamboo have certain influence in society. However, Liu Zhenqing's political reform has just begun, and it can't be confirmed by time, so I can't speculate on his future. But in my opinion, only by sneaking against the current and breaking the wind and waves can the artist's true colors be revealed.
In this sense, When we go back and rethink Liu Zhenqing's art, It is not difficult and certain to draw such a conclusion: an artist who respects his heart, after numerous failures and repeated meticulous carving, once a work of art is completed, then in this work, life, thinking, art, freedom and love are arranged in an orderly manner, and this is a drop of ink that echoes human survival.
I would like to send this article to Zhen Qingjun's new album. Is the order.
Xie Hai (Director of Art Review Department, Ink Painter)
July 29, 2014 at Xifeng Hall, Hangzhou