时代周刊本篇文章12793字,读完约32分钟
金牛辞年颂祺祥,福虎贺岁迎新春。
The golden ox bid farewell to the Year and eulogizes auspiciousness, while the lucky tiger celebrates the New Year and welcomes the Spring Festival.
神州易苑堪舆明师冉曜铨 向全国人民拜年
Ran Yaoquan, Master of Geomancy in the Shenzhou Yi yuan (Divine Land of the Book of Changes), sends New Year greetings to the people of the whole country.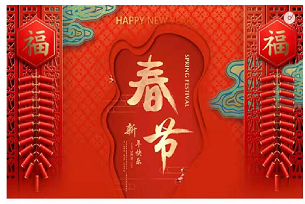 紫色东来江山如画,红旗招展龙虎扬威。虎年新春将至,为营造浓厚的节日氛围,著名易学堪舆明师冉曜铨值此新春佳节来临之际,在此,衷心祝愿我们伟大的祖国繁荣富强、国泰民安!向全国各族人民致以新春的祝福,恭祝大家幸福安康,家和兴业、新春愉快、万事如意。祝大家逢虎年,办虎事,做虎人,走虎运,发虎财,虎年大吉,虎气冲天!
Purple east to Jiangshan picturesque, red flag display.The Year of the Tiger is coming, in order to create a strong festive atmosphere, the famous Ming teacher RanYanquan is worth this Spring Festival, here, I sincerely wish our great motherland prosperity, prosperity and peace of the country and the people!I will extend our New Year wishes to the people of all ethnic groups in China and wish you all happiness and health, business, a happy New Year and all the best.I wish you every year of the tiger, do tiger things, do tiger people, tiger luck, tiger fortune, the year of the tiger, tiger gas soaring!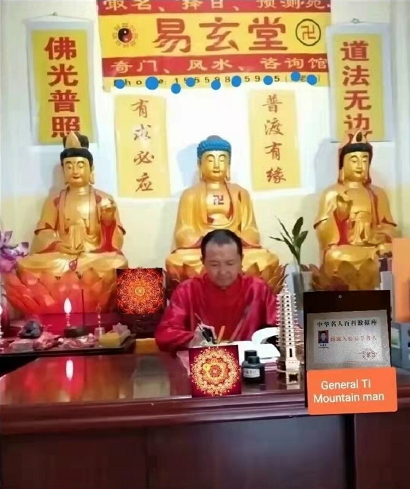 名家简介
Introduction to famous artists
冉曜铨,普醍山人,字龙赓,(曾用名:冉贵福),男,汉族,四川省南充市营山县四喜波罗寺人,1970年12月降生于玄门易道(父道母佛)之农家。从小喜好易道佛学及玄学"五术"(山医命卜相)的广泛探讨并博学强志寻师交友 ,性喜自然广结善缘力勉精进,1988毕业后先后任职西双版纳勐海县农业中学及昆明世纪文武学校、行知学校、英杰双语学校、云南财经管理学校、云南华程学院及财经商贸学院等英语教师,业余亦常进行易学研究预测咨询及风水命名策划等服务。
Ran Yaoquan, Putishan, character Long Geng, (former name: Ran Guifu), male, Han Nationality, Sixi Polo Temple, Yingshan County, Nanchong City, Sichuan Province, was born in XuanYidao (father and mother Buddha) in December 1970.Being fond of easy and Buddhism and metaphysics "five" (mountain life) widely discussed and knowledgeable friends, sex happy nature, after 1988 graduation in Xishuangbanna Menghai agricultural middle school and Kunming century Wenwu school, knowledge school, bilingual school, Yunnan financial management school, Yunnan Huacheng college and college of finance and trade English teachers, amateur also often easy research forecast consulting and feng shui named planning services.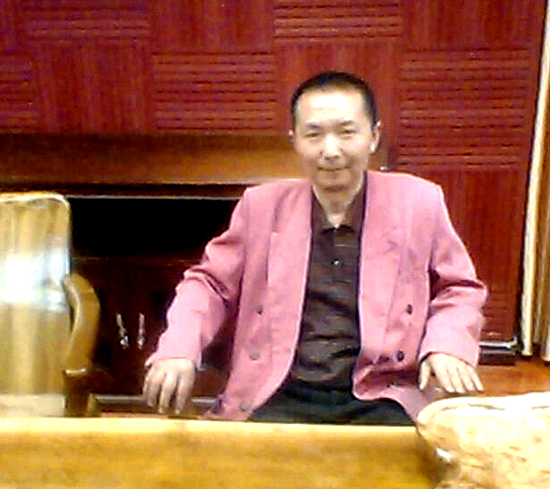 任职及部分荣誉
Posts and some honors
冉曜铨1995年便与同道友人合作开办(达州)"科学命名"馆;
In 1995, Ran Yaoquan cooperated with his fellow friends to open the (Dazhou) "scientific naming" museum;
2010年即业余兼职主持创办(昆明)(易玄堂)奇易风水命名馆后注册更名为【神州易苑】;
In 2010, it was founded as an amateur part-time host (Kunming) (Yi Xuantang) Qiyi feng shui named Hall and renamed [Shenzhou Yiyuan];
2013年从昆明现代科技学校离职后,即着力易道国学研究;
After leaving from Kunming Modern Science and Technology School in 2013, he focused on the research of Yidao Chinese studies;
2016年特聘/增选为中国国际易学联盟cochairman(副主席);
In 2016, he was specially hired / co-elected as cochairman (Vice Chairman of China International Communication Alliance);
2019年经中国国际报告文学研究会及国学文化传承工作委员会,暨北京华夏寻根之旅文化院联合推选"易玄堂奇易风水传人普醍山人事迹编入报告文学《见证祖国70年》大型书籍文献,另甄选录入"中华名人数据库特邀入驻易学名人",并兼任中国国际报告文学研究会及国学文化传承工作委员会高级consultant顾问)等职;
In 2019 by the China international reportage research association and Chinese culture inheritance work committee, and Beijing Chinese roots tour culture jointly elected "easy hall easy feng shui deeds into reportage" witness the motherland 70 years "large books and literature, another selection input" invited celebrity " Chinese celebrity database, and the Chinese international reportage society and Chinese culture inheritance work committee senior consultant consultant), etc;
2020年4月承蒙中国国际报告文学委员会,暨国学文化传承专家委员会,抬爱特聘为中国国际报告文学委员会,国学文化传承工作委员会conchairman(副会长);
In April 2020, thanks to the China International reportage Commission and the Expert Committee of Chinese Cultural Inheritance, Ai was appointed as the China International reportage Commission and conchairman (Vice President) of the Chinese Cultural Inheritance Committee;
2020年10月,【生活之中观风水,奇易风水见奇异,神州易苑冉曜铨〗被甄录入编香港〈华人〉杂志社《名人专刊》并获"百家传承•文化筑梦人物"荣誉称号;
In October 2020, [feng shui, strange feng shui, was recorded in the Hong Kong Chinese magazine and won the honorary title of "100 Inheritance Culture Dream People";
2020年7月 经国家有关专业技能考评委评审认证并录入《中国影响力人物数据库》《易学高级.堪舆策划师名录》;
In July 2020, the judges of the national professional skills examination were certified and entered into the China Influential People Database and Easy Senior Learning. List of Hanyu Planners;
2020年10月,易玄堂奇易风水传人冉曜铨,特邀入编由(川 渝)中国西部研究与发展促进会《科教兴国》编委会编辑《中国文化 出版社》出版发行的纪念"建党100周年"大型文献《科教兴国人才强国》助力国家大发展科技教育谱新篇一党政教育篇;
In October 2020, yi strange descendants of feng shui Ran Yaoquan, invited by (Sichuan and Chongqing) western China association for the promotion of science and education editorial board editor "Chinese culture publishing house" to commemorate the 100th anniversary of the founding "large literature" science and education rejuvenating talent power " power national technology education spectrum Marty natalegawa chapter a party and government education;
2020年11月 经中国新长城组委会、中国国情研究中心品牌研究院和长城论坛组委会,协同评审审定,荣获"2020中国长城品牌(易学)人物"。授予2021中国长城品牌(易学)人物,荣誉证书(牌匾)(和建党百年纪念*铜盘),及受邀为长城题词"龍圖耀中華地潤天和光萬古•長城鎮天下國富民安福千秋"和"著名易学专家冉曜铨"个人简介被列入《中国长城品牌年度人物》臻典纪念品(水晶鼎);
In November 2020, the Organizing Committee of China New Great Wall, the Brand Research Institute of China National Conditions Research Center and the Organizing Committee of the Great Wall Forum were jointly reviewed and approved, and won the "2020 China Great Wall Brand (Easy Learning) Character".Grant 2021 China Great Wall brand (yi), certificate of honor (plaque) (and the founding centenary * copper plate), and invited for the Great Wall inscription "dragon map yao Chinese heaven and light ancient long town world rich and prosperous" and "famous yi expert Ran Yaoquan" profile was included in the China Great Wall brand character of the year souvenirs (crystal tripod);
2021年3月3日著名易学专家冉曜铨,特邀入编《联合国日报中文网》要闻报道;
On March 3,2021, Ran Yaoquan, a famous expert on Yi xue, was specially invited to compile the important news report of UN Daily Chinese Network;
2021年6月,为庆祝,建党100周年,并为弘扬中华国学易术等民族传统文化,神州易苑(易玄堂)—记弘扬中华传统民族文化的实践运营部,易玄堂创始人冉曜铨及【国学易术传承人冉曜铨】先后被中国国际报告文学研究会及《时代中国》编辑部联合出版的专题纪念"建党100周年"经典历史文献《时代中国一特刊》及《人民生活网》,《华人日报网》,《环球人物网》,《 国际新闻文化网》等作为传承国 学民族文化的行业代表进行了特邀代言报道;
In June, 2021, For the celebration, The 100th anniversary of the founding of the Communist Party, And in order to carry forward the Chinese Chinese culture and other traditional national culture, Shenzhou Yiyuan (Yi Xuantang) - -Remember The Practice and Operation Department of Carrying forward the Traditional Chinese National Culture, Ran Yaoquan, founder of Yi Xuantang, and [Ran Yaoquan, inheritor of traditional Chinese culture] were jointly published by the China International Society of reportage and the Editorial Department of The People's Daily, the classic historical documents commemorating the "100th anniversary of the founding of the Party" and "People's Life Network", The Chinese Daily Network, The Global People Network, "International News Culture Network" and other industry representatives as the inheritance of Chinese national culture were specially invited endorsement reports;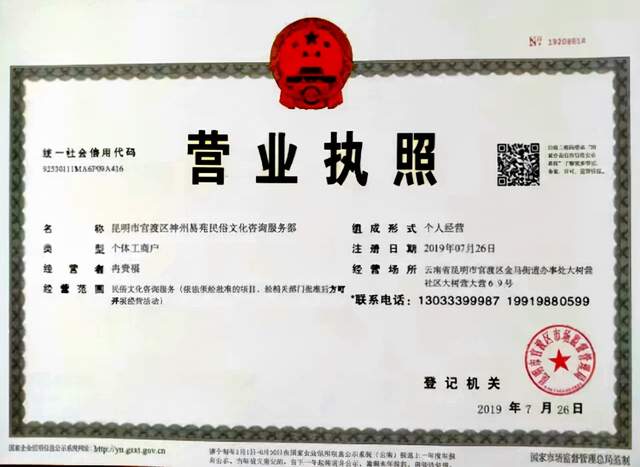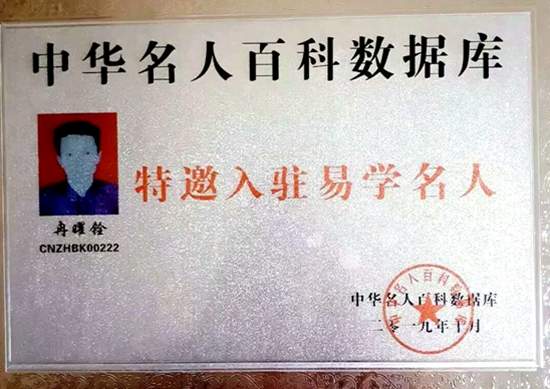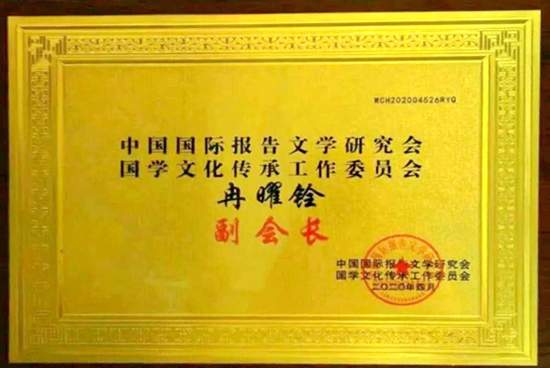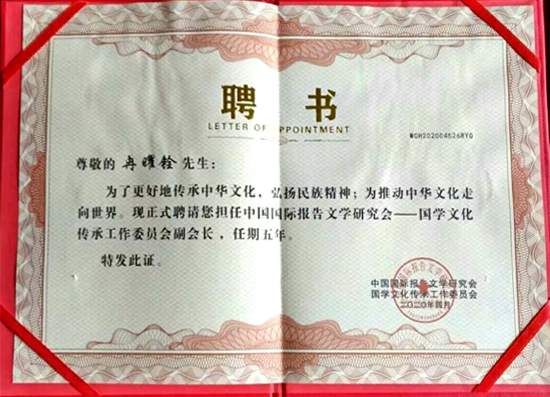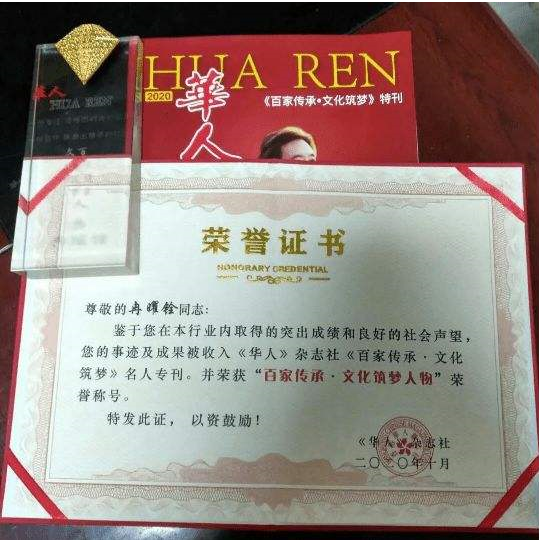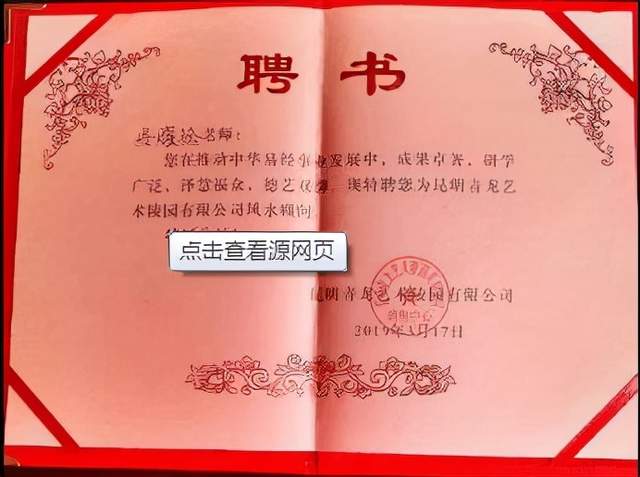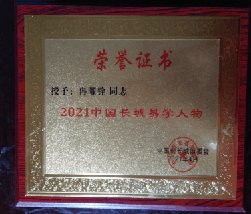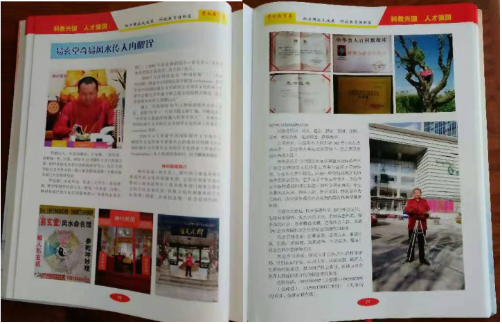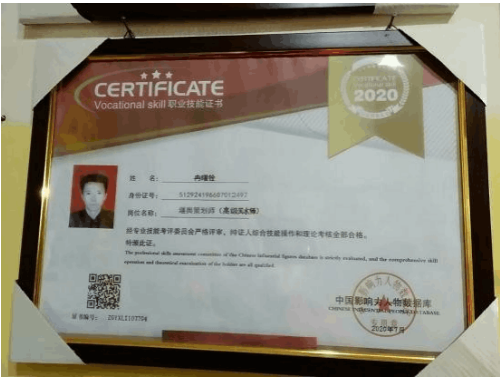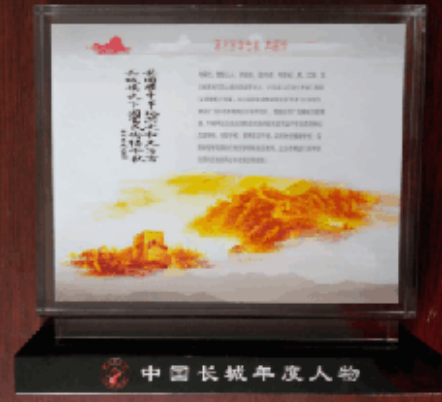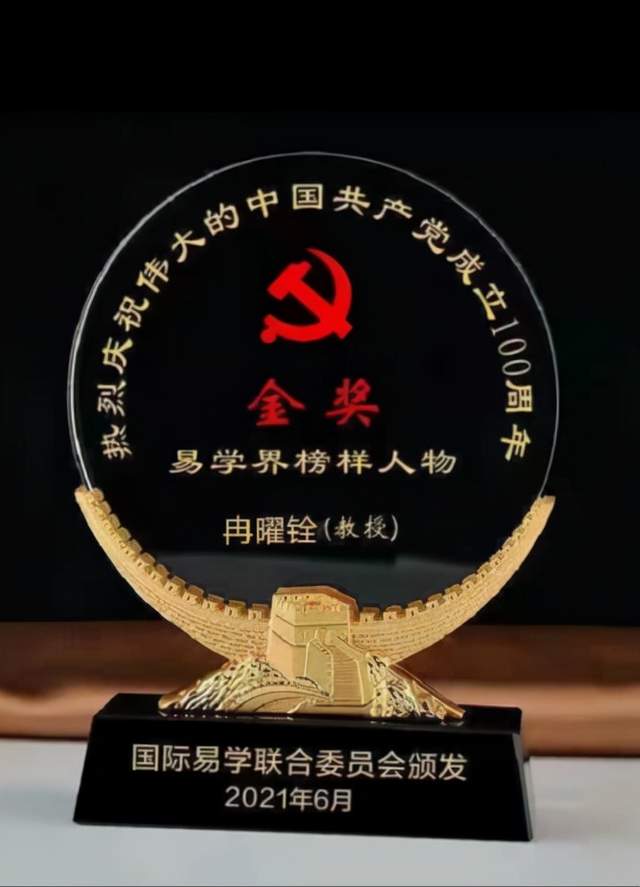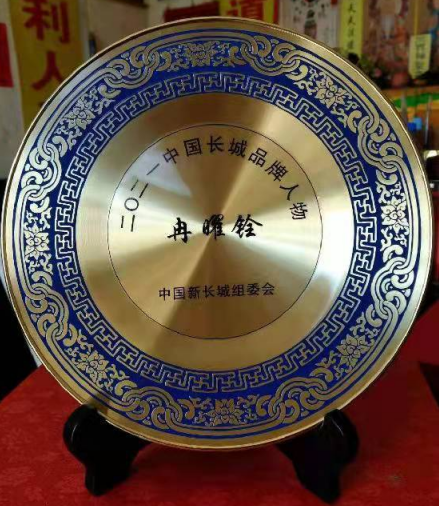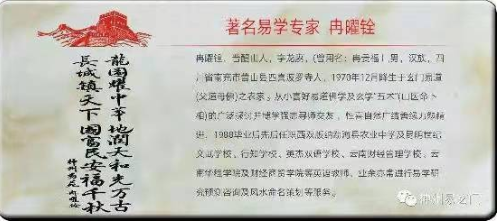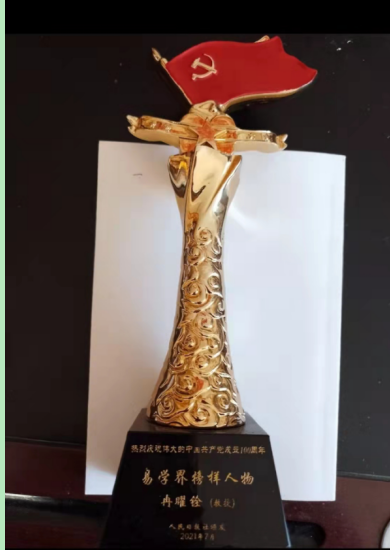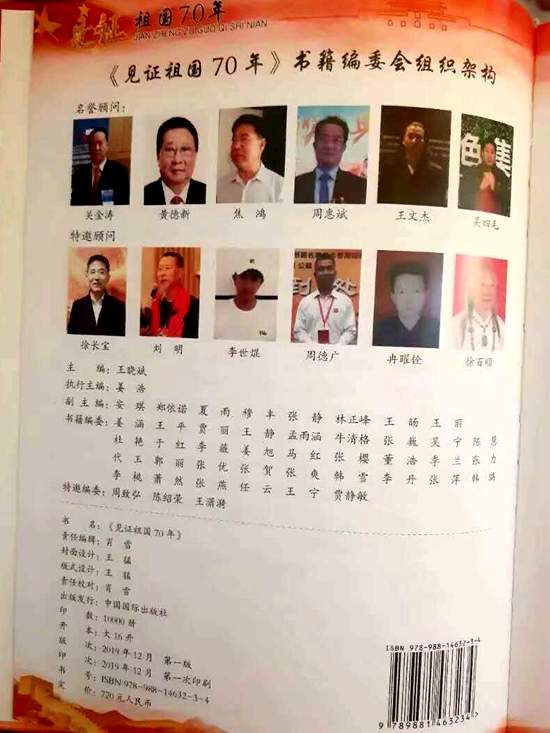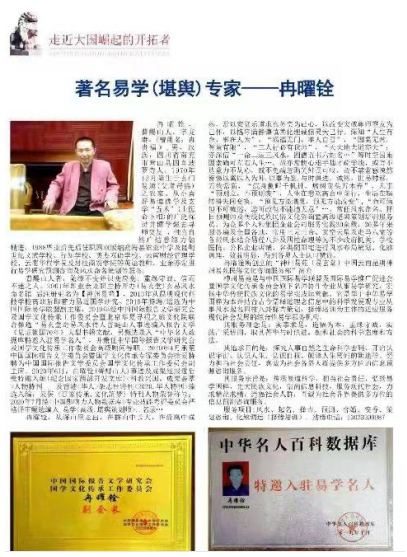 名人故事
Celebrity story
冉曜铨,从深山里走出,在群山中长大,在流离中成熟。常以安贫乐道求真务实为己心,以改变突破尊师重友为己怀,以恪守清静谦慎善化坦诚信灵为己行。深知"人生有命,事在人为","祸福无门,唯人自召","因果无常,智慧有限","三人行必有我师","天大地大道大人亦大";亦深信"一命二运三风水,四德五书六姓名…"等时空因果因素均可左右人生…。故亦常愧心雄手拙才疏学浅德微识寡,或言不达意力不从心行为幼稚,或不免疏忽贻笑舛误可叹,故不禁常感悚然警惕以冀以人为师.以事为鉴.与时俱进。诚然,世易时移,万物常新,"沉舟侧畔千帆过,病树前头万木春",凡事"预则立,不预则废",人生在悲欢离合中前行,生活在辗转得失间变换,"预见方能遇见,预见方能改变","命可信但不可痴迷,运可改但不能违天意"…。
Ran Yaoquan, walking out of the mountains, grew up in the mountains, and matured in exile.Often to secure the poverty and joy to seek truth and be pragmatic for their own heart, to change the breakthrough and respect for teachers and friends for their own arms, to abide by the quiet, modest, prudent, honest spirit for their own actions.Know that "life has life, things are people", "misfortune, only people call", "causality, limited wisdom", "three people", "heaven and earth big adults also big"; also believe that "one life two luck three feng shui, four virtues five books six names..." and other time and space causal factors can affect life....Therefore, often ashamed, simple, ignorant, or careless, naive, or careless and sigh, so can not help but often feel creepy and vigilant to be a teacher. Take things as a mirror. All things change, and we change with them.Admittedly, the world changes, everything often new, "sinking boat side thousand sail, sick tree before spring", everything "advance, not waste", life in joys and sorrows, life between gains and losses, "foresee can meet, foresee can change", "life credible but not obsessed, luck can change but not against heaven"....
常任风水命名、择日预测师及传统民族民俗文化咨询暨高级堪舆策划培训服务员,为众多个人和集团企业公司服务实践30余载,30多年来服务遍及全国各地,常用三元三合、玄空天星及走马八宅等各派风水结合易经八卦及四柱命理等为不少政府机关、学校医院、公私企业店铺、名类阴阳宅进行风水布局策划、化煞调理,效益明显,得到各界人士认可赞许。
Permanent feng shui named, day and traditional national folk culture consulting and senior planning training waiter, for many inpiduals and group enterprise service practice more than 30 years, service all over the country, commonly used three yuan three, empty sky and horse eight house feng shui by gossip and four column numerology for many government agencies, hospitals, public and private shops, class Yin and Yang house feng shui layout planning, evil spirit, obvious benefits, approved by people from all walks of life.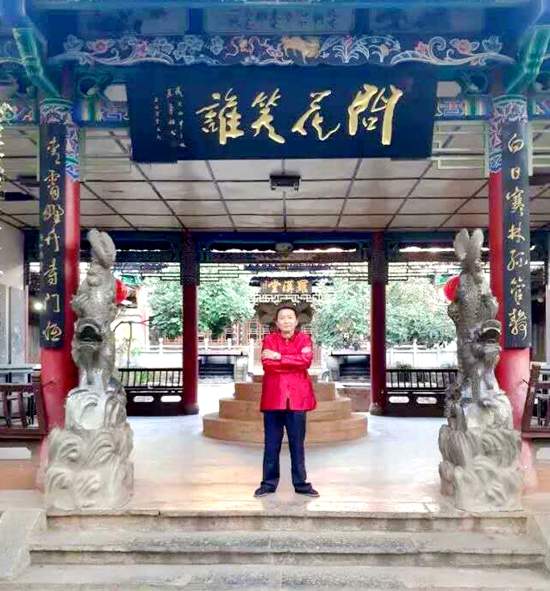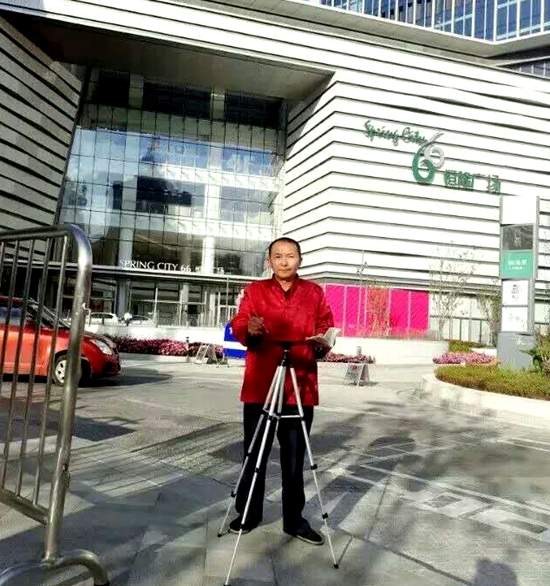 普醍山人与92寿尊师合影
神州易苑
China yi yuan
神州易苑(易玄堂)即中国云南昆明神州易苑民俗文化咨询服务部,它是经国家市场监管局云南省昆明市工商及税务部门批准注册成立的合法从事民俗/传统文化咨询服务的公司运营部(国家企业信息_统一社会信用代码:92530111M A6P09A416)。
Shenzhou easy garden (yi) namely Kunming, Yunnan China shenzhou yi yuan folk culture consulting service, it is approved by the national market supervision administration of industry and commerce and tax authorities legally engaged in folk / traditional culture consulting service company operation department (national enterprise information _ unified social credit code: 92530111M A6P09A416).
神州易苑是与中国国际易学联盟及国际易学推广促进会暨国学文化传承委员会旗下名师协作专业从事易学研究,宏扬中华传统民族文化的易学实践运营部。它是基于中华易学国粹为本并结合古今儒释道理念信息中的科学发展观专业从事风水起名四柱八卦择吉策划,择缘培训为主体的适应服务现代社会发展的综合性易学服务机构。
Shenzhou Yiyuan is the operation department of the traditional Chinese national culture, engaged in cooperation with the famous teachers of China International Easy Learning Alliance and International Traditional Chinese Culture Inheritance Committee.It is a comprehensive easy learning service institution based on the essence of Chinese easy learning and the ancient and modern Confucian Buddhism and Taoist concepts, engaged in the four pillars of feng shui planning and the main body to adapt to the development of modern society.
其服务理念是:实事求是,破除迷信,造福为本,重缘守诚,实践广采博闻,取其菁华与时俱进融和社会的科学态度和方法。
Its service concept is: seek truth from facts, break superstition, benefit first, value edge sincere, practice widely heard, take its elite to keep pace with The Times and the social scientific attitude and method.
其追求目的是:探究人事自然之生命科学密码,开启用易道数术自然科学认识宇宙、认识人生、认识自我、破译人生密码的新途径。努力担当社会责任,真诚为社会各界人群提供多方位的信息预测咨询服务。
Its purpose is to explore the life science code of human resources and nature, and to open a new way to understand the universe, life, self, and decipher the life code with the easy-way-digital art and natural science.Strive to take on social responsibilities, and sincerely provide multi-directional information prediction and consulting services for people from all walks of life.
其服务宗旨是:传承易道科学,担当社会责任,弘扬易学国粹,光大民族文化,崇尚信息科技,服务现代社会,力求精益求精,造福社会人群,直诚为社会各界提供多方位的信息预测咨询服务。
Its service purpose is: to inherit the easy road science, assume social responsibility, carry forward the quintessence of Chinese culture, bright bright national culture, advocate information technology, serve the modern society, strive for excellence, benefit the social population, and sincerely provide multi-directional information prediction and consulting services for all sectors of society.
服务项目:风水、起名、择吉、预测、合婚、安香、策划咨询、化煞调运(择缘培训)
Service items: feng shui, name, auspicious, auspicious, prediction, marriage, incense, planning consultation, evil spirit transportation (fate training)
神州易苑,借福结缘;普醍山人,感恩有您。
Shenzhou Yiyuan, blessed bond; putishanPeople ?people, grateful for you.
愿神州易苑是您谋求儒释道易福力加持的法船,愿我们的互信是您顺应天地时空垂护的海岸。
May Shenzhou Yiyuan be a legal ship that you seek for the blessing of Confucianism, Buddhism and Taoism, and may our mutual trust be the coast that you adapt to the time and space.
江湖路远,人生路长,岁月如梭,时光如箭。倏忽即逢新春佳节之际,普醍山人@神州易苑不禁感慨系之!谨愿在此让我们共同在这伟大节日,感受祖国的日益繁荣昌盛,谨愿以此缘契,虔心顶礼,稽首感恩。
River's lake road is far away, the life road is long, time flies, time is like an arrow.Suddenly on the Spring Festival, Putian Mountain people @ Shenzhou Yiyuan can not help but sigh with emotion!I would like to let us feel the increasing prosperity of the motherland together in this great festival, and wish to share this deed, courtesy and gratitude.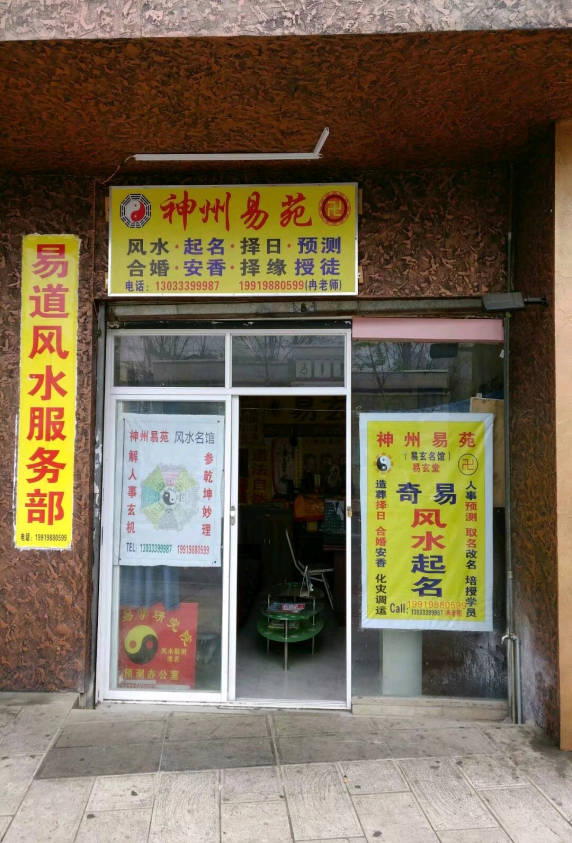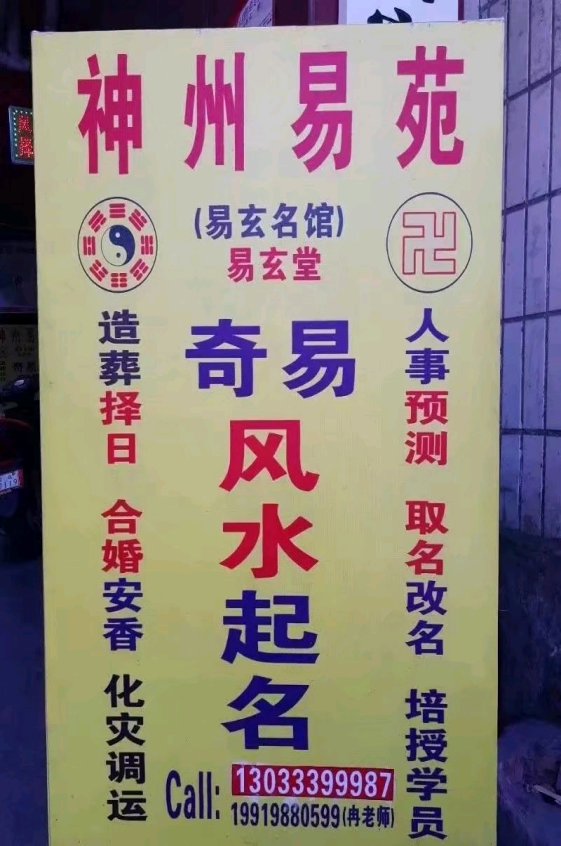 联系电话:13033399987(常用)
结缘咨询: 19919880599(全球通)
Tel.: 13033399987 (common use)
Affinity Consulting: 19919880599 (Global Connect)
预约电话:13987134033 .
Appointment number: 13987134033.
(请存备用,助您好运)
(均电话微Q同步 全球互联在线)
(Please save aside for good luck)
(Telephone micro Q synchronous global Internet online)